Wolzak & Kosters serious international busisness
Museum Rijswijk opens the first duo-exhibition of Preta Wolzak & Bas Kosters.
12 Februari – 31 March 2019
The urgent need to create, connects. Both artists have their own unique view of the world: one from within self-love, the other from adoration of militant women and their protests against injustices in this world.
"It's about the craziness of mankind. I think, there must be places in the world that are free from all the bad deeds of man. "-Wolzak
With her art, Wolzak points a finger at the exploitation of the pristine polar region and the unknown women who fight to preserve the lands. Her protest takes place in the form of leather, sequins and embroidery on canvas, on a background of photographic and drawn images.
A similar protest can be found in her portrait series Ma Petite Inuit, of the original inhabitants, the first victims of climate change and tourism. The Bèta Angels series is a tribute to forgotten women in science, while the Fighting Females show women who acted against humanitarian and environmental abuses.
"I have the urge to make a party of everything in life, put a bow around it, or decorate it, which I also recognize in the work of Preta" -Kosters
Kosters presents tapestries, drawings and soft sculptures, including a new series of works about self-love called "Quest for self-love". Those who look closely at his work notice that Kosters not only has a rebellious side, but that commitment and love form the foundation of his work.
Quest for self-love is about the importance of self-appreciation at a time when everyone is looking for validation from the outside world. Kosters also shows work from the series Tears are the glitters of life, in which the tear not only symbolizes grief but demonstrates how important it is to embrace emotions.
Duo exhibition Preta Wolzak & Bas Kosters
Exhibition: 12 February - 31 March, 2019
Museum Rijswijk, Herenstraat 67, 2282 BR Rijswijk
Open: Tuesday - Sunday 11-17
Click here for the full press release.
Click below for the large press photos: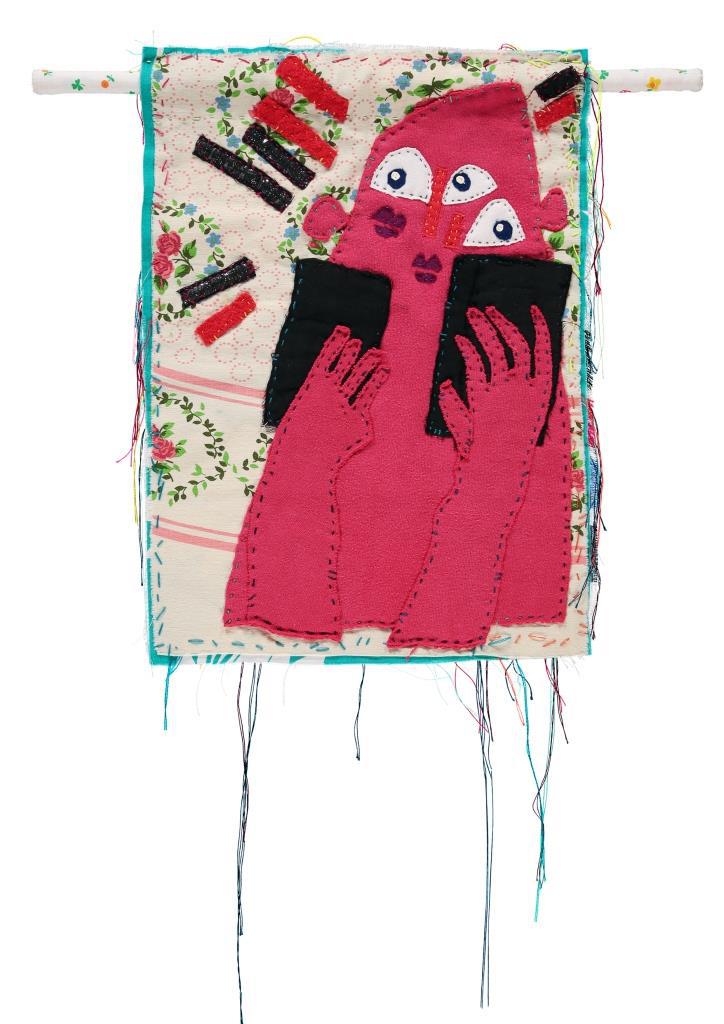 'Communication tapestry 1', 2016, textiel, Bas Kosters, Foto: Bas Kosters

'Crevasse', textiel op doek 130x140cm, Preta Wolzak, Foto: Wolzak


'Tranen zijn de glitters van het leven', textiel, Bas Kosters, Foto: Bas Kosters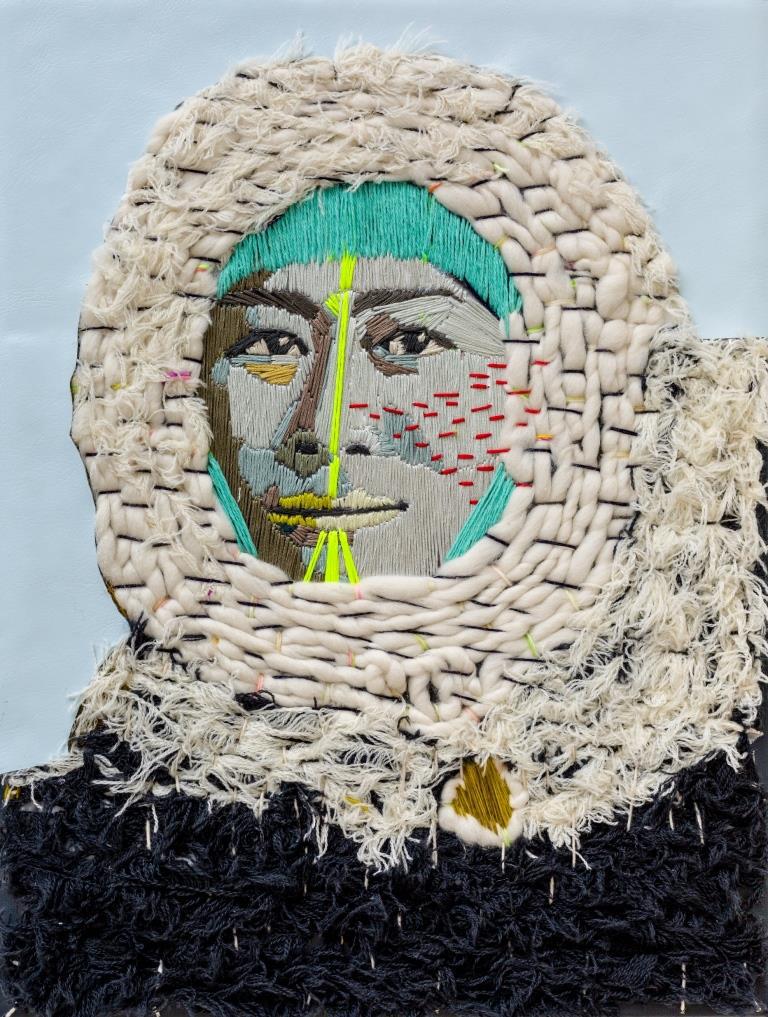 'Ma petite Inuit', textiel op doek, Preta Wolzak, Foto: Thijs Wolzak

'Breasts gone wild', textiel, Bas Kosters, Foto: Bas Kosters

'Fighting Females' textiel op doek 40x30cm, Preta Wolzak, Foto: Wolzak

Preta Wolzak & Bas Kosters Serious International Business, Foto: Wolzak
For more information, interview requests or visual material, please contact Anne Kloosterboer or Tjarda Wessels by e-mail: a.kloosterboer@museumrijswijk.nl or e-mail: tjarda@blanchetheageny.com
museumrijswijk.nl │ pretawolzak.nl │ baskosters.com
________________________________________________________________________________________________

CLOSED! Call for entries: 2019 Textile Biennial Rijswijk
The 6th international Textile Biennial Rijswijk will be held from June to November 2019. The aim of the Textile Biennial Rijswijk is to showcase the diversity and ingenuity of contemporary textile art. In order to be selected, artists have to be judged by an international selection committee after careful evaluation of their artworks presented.
Deadline: 31 August 2018
For further information contact curator Anne Kloosterboer, AnneKloosterboer@museumrijswijk.nl or +31 (0)70 390 3617
________________________________________________________________________________________________
Paper Biennial Rijswijk 2018
12 Jun - 07 Oct
Since 1996 Museum Rijswijk has hosted prestigious exhibitions on international paper art. Each show exhibits a surprising collection of artworks because contemporary art is constantly changing.
The biennials are never themed. However, the 18 international artists participating in this edition have something in common, besides the use of paper: they take inspiration from nature. This can be in physical terms, making paper from pure plant fibres – cooked, flattened, dried and, sometimes, mixed with other natural ingredients. Paper pulp might be kneaded or poured into unique shapes, and once dry, cut, folded and twisted.
Nature is also a source of inspiration in conceptual terms: odes to what nature generates, spores of change and capturing something transient.
Those who love pure abstraction will also find something in this biennial. But don't be surprised if you encounter a link to the natural environment here, too.
---
Artists
Eight of the artists are rooted in the Netherlands, while the other ten are from Europe, Japan and the United States:
---
An illustrated catalogue of the Rijswijk Paper Biennial 2018 (Dutch/English) will be available. Author: art historian Frank van der Ploeg.
True to tradition, there will be a Paper Market in the museum's courtyard on Sunday 9 September (11:00 – 5:00) and the Oude Kerk opposite (12:30-5:00).
---
Download press release Paper Biennial Rijswijk 2018
Download list of participating artists Paper Biennial Rijswijk 2018
Download captions press photos Paper Biennial Rijswijk 2018

Download press photos (high res) Paper Biennial Rijswijk 2018:
1. Aja von Loeper, Weisses Blatt XL 9
1a. Aja von Loeper, detail Weisses Blatt XL-9
2. Andrew Singleton, Fabric 1
3. Anna J. van Stuijvenberg, Hybrid
3a. Anna J. van Stuijvenberg, detail Hybrid
4 Dominique Rousseau, Stèle végétale
4a Dominique Rousseau, detail Stèle végétale
5 Jocelyn Chateauvert, Athena's Landscape
6 Jocelyn Chateauvert, Burnished Lily
7 Linda Leeuwestein, Kloof (Crevice)
8 Linda Leeuwestein, Kruispunt (Intersection)
9 Magda Sobon, Wave of longing
9a Magda Sobon, detail Wave of longing
10 Nadja Schoellhammer, Ebenbild
11 Viviane Colautti Ivanova, You, the only one I'll never know
11a Viviane Colautti Ivanova, detail You, the only one I'll never know
12 Zaida Oenema, Field 1
---
Archive